For half of a century, Swissterminal has been Switzerland's leading private provider of container terminal services. As from this year, the company has ventured into France. But as it looked to strengthen its global presence, expand its service offering and further embrace digitalisation, Swissterminal needed a future-ready corporate image to support this intrepid vision. Our solution: Reinvigorating the company's established visual identity and creating a slew of web, print and digital material to promote the relaunch.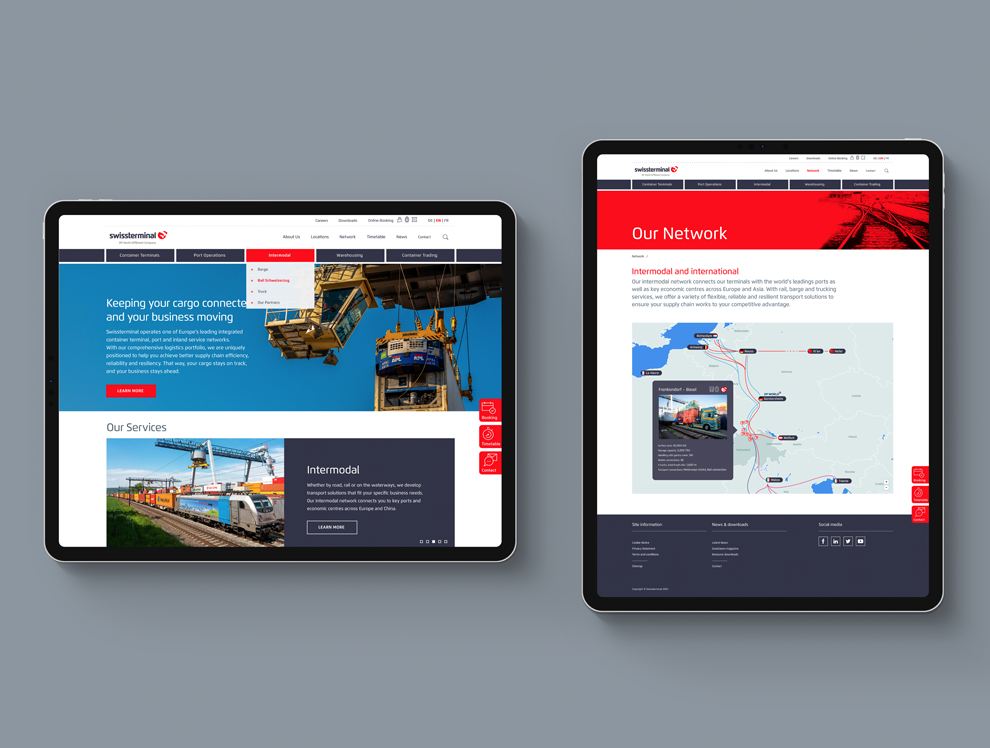 Connecting past and present
As a family-run Swiss company, Swissterminal attaches great importance to honouring its heritage and its home country. At the same time, the company sees itself as a forward-looking, international logistics provider. With these two perspectives in mind, our team developed the concept for the company's new logo and brand guidelines: Uniting innovation with tradition.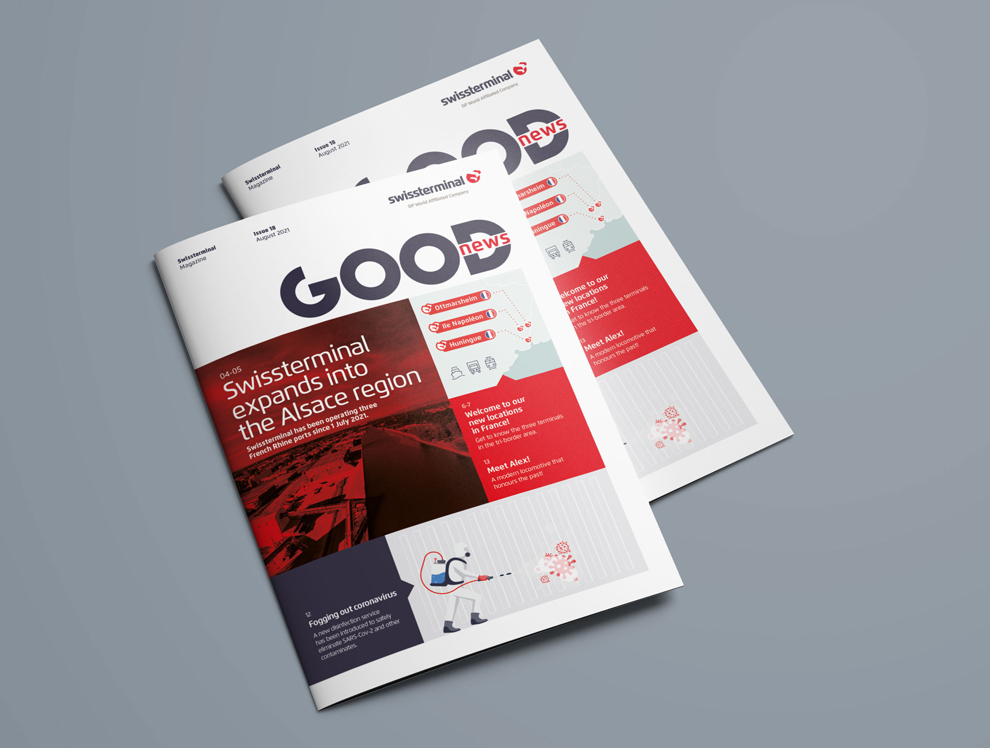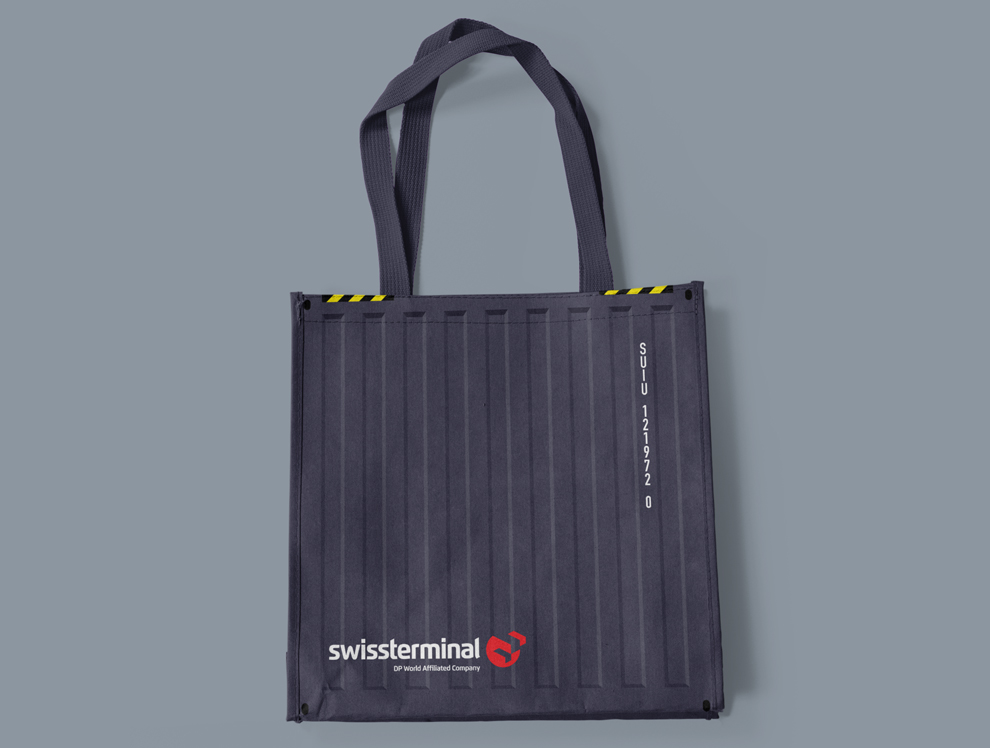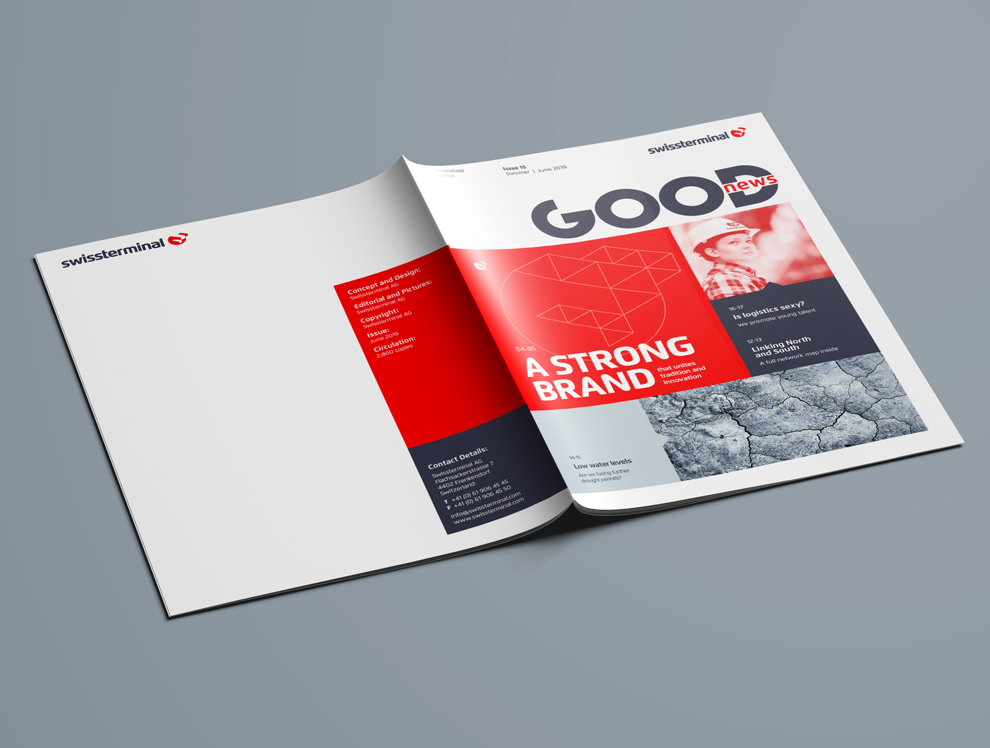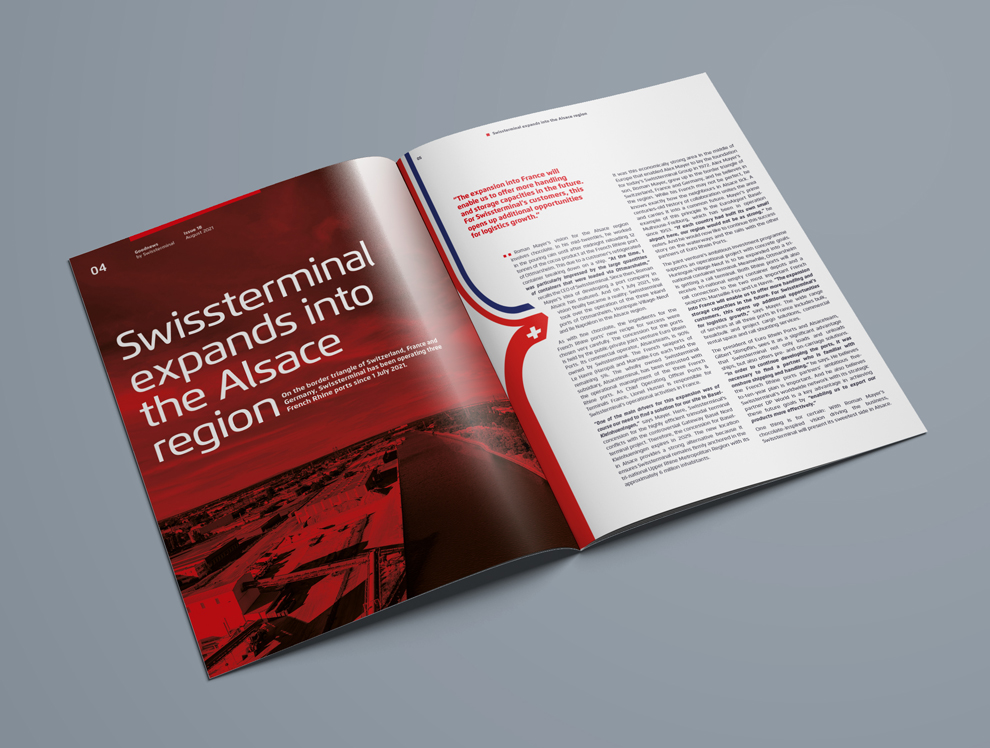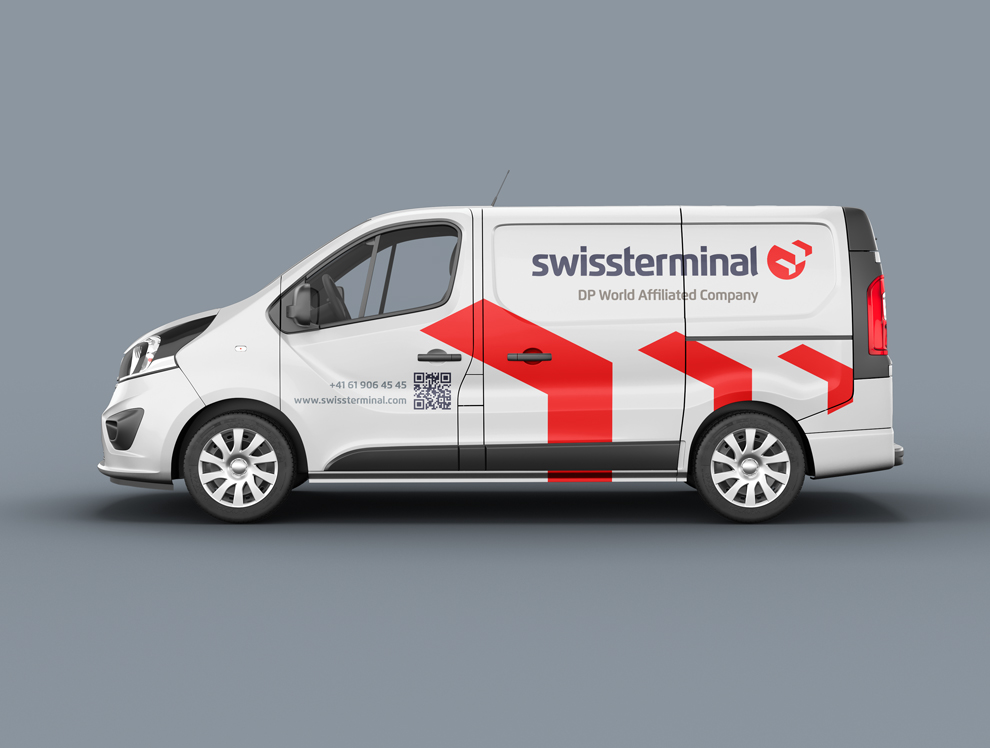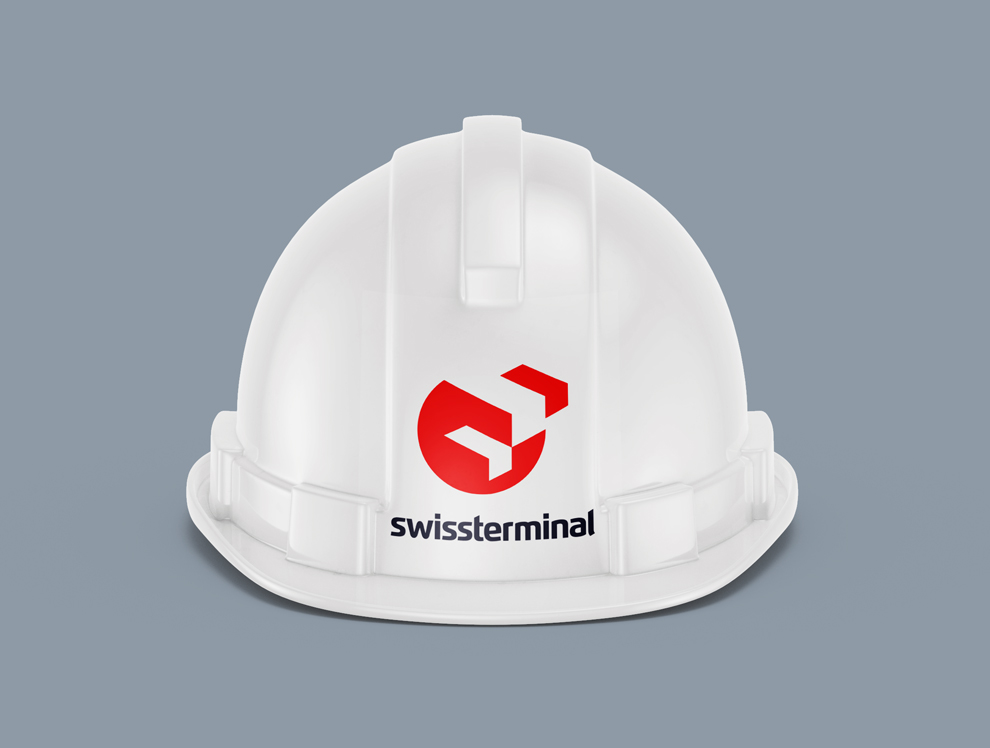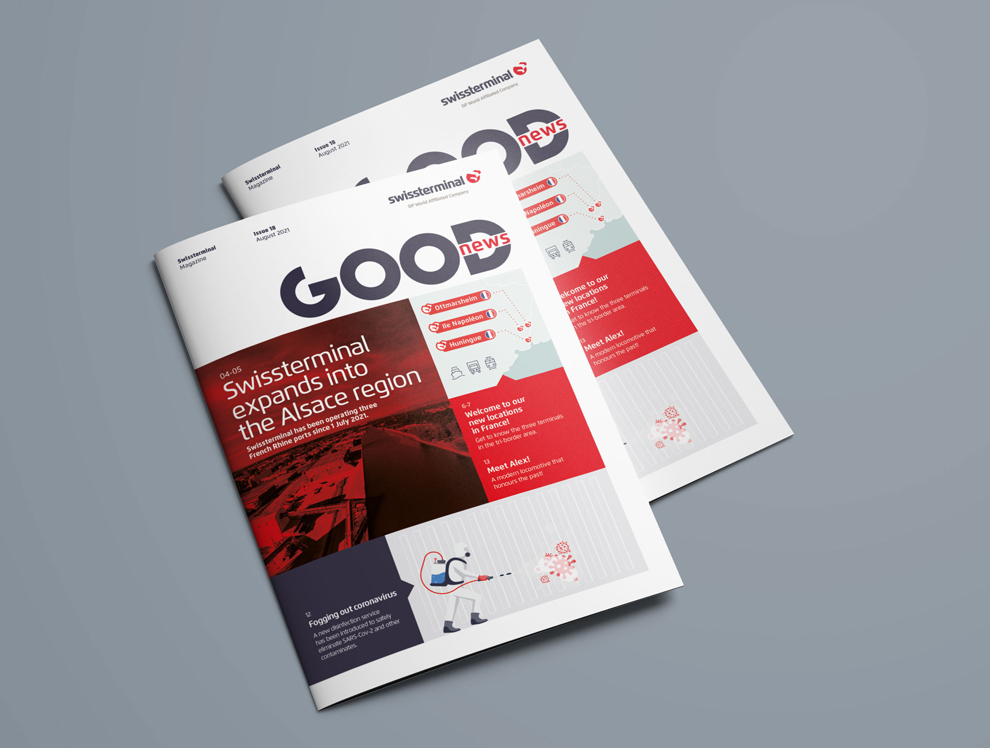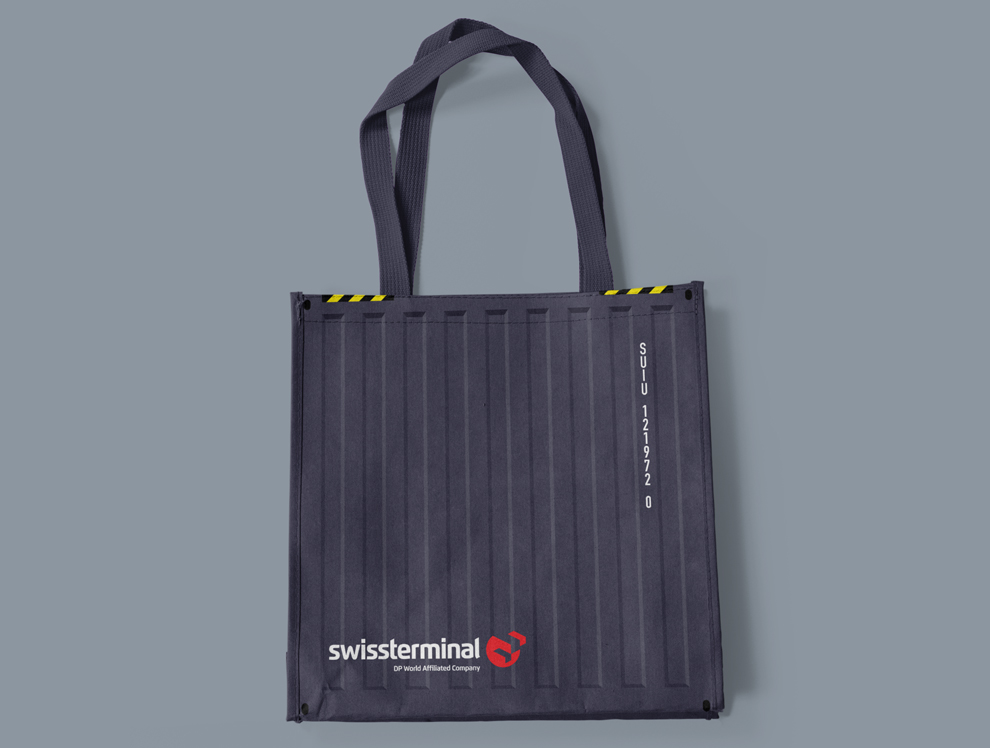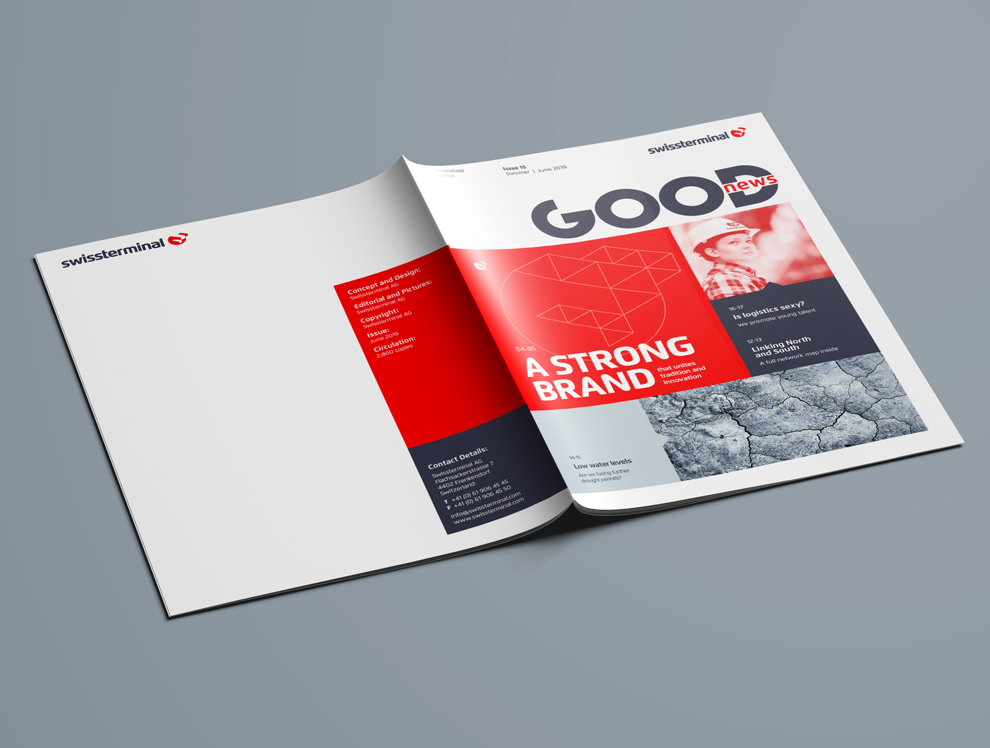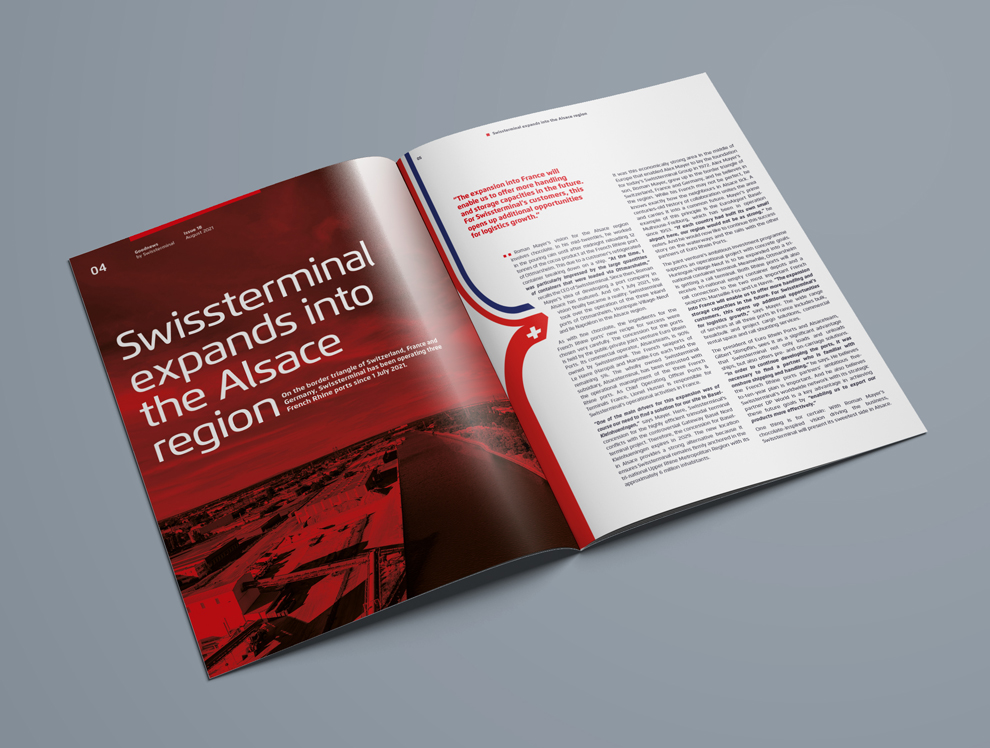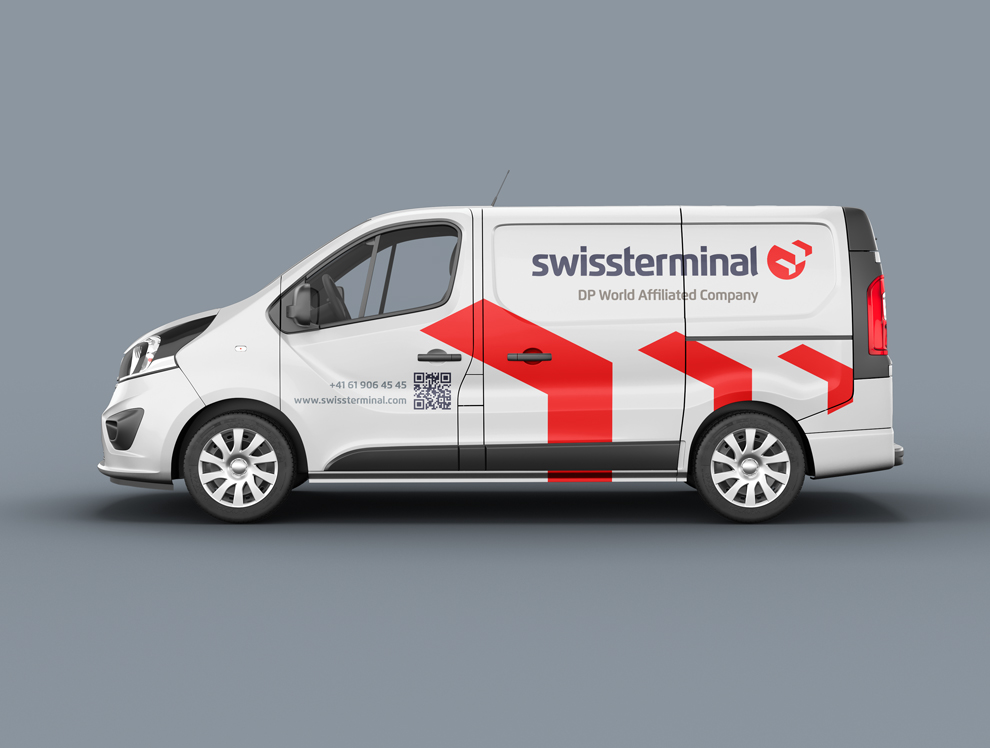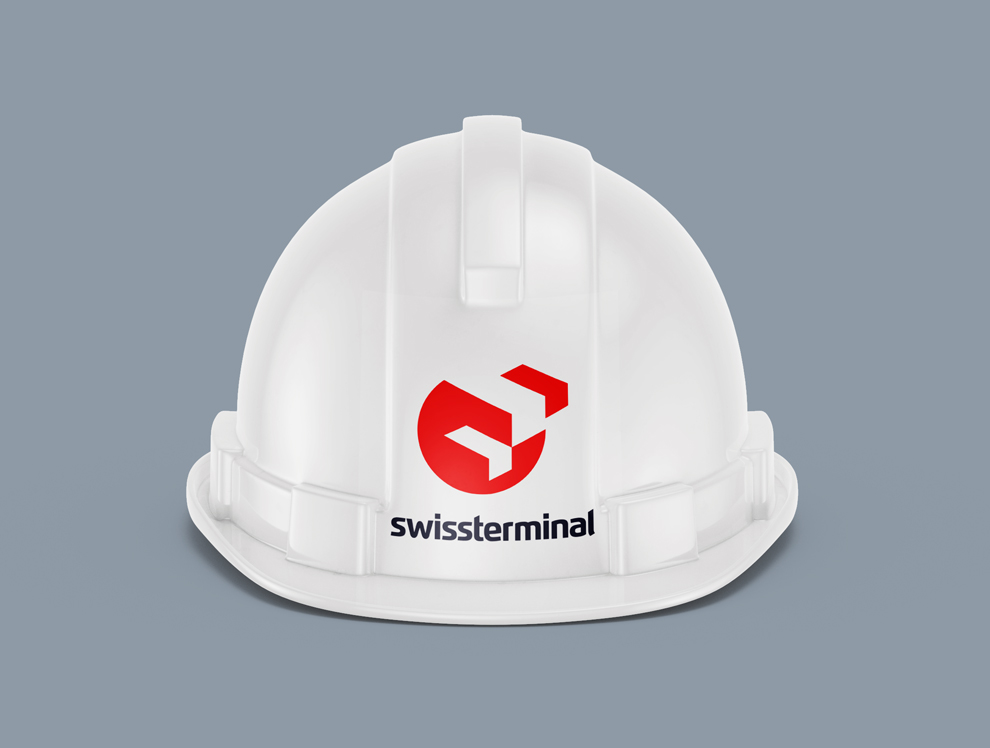 A visual identity that's locally global
The new look consistently builds upon the previous brand image, and the familiar Swiss red remains the focal point. The fundamental basis of the business is also included: Three containers, each one representing the three modes of transport the company operates. At the same time, the modern, circular shape of the logo expresses Swissterminal's role in the international supply chain. And the bright blue lettering showcases the connection to the oceans – and thus to global container shipping.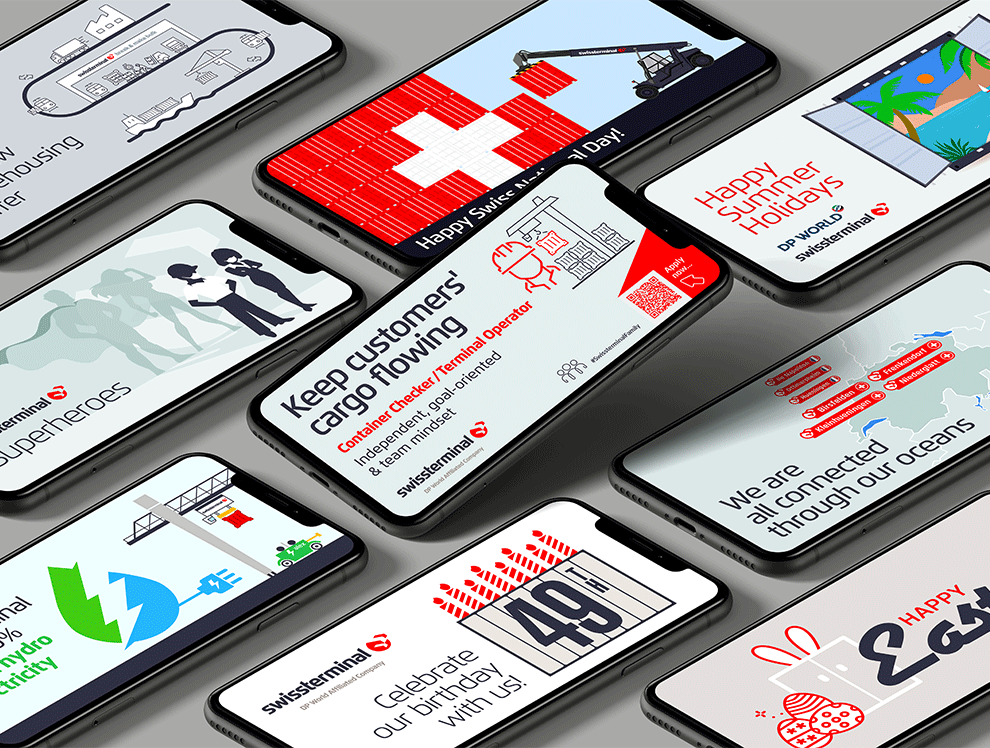 A refreshed brand, taking centre stage
With the new logo and brand guidelines in hand, we got to work re-designing the Swissterminal website and employing a fresh tone of voice across the pages.
Leveraging our team's PR, video and creative capabilities, we developed buzz-worthy stories about the revamped brand – in both print and digital forms – and shared captivating footage and photos across social media to drive traffic to website.
As a result of the sleek new branding and improved website, Swissterminal has seen engagement go up significantly, with a bounce rate improvement and increase in page duration per session. And soon after this boost, Swissterminal entered into a strategic partnership with one of the world's leading logistics companies and expanded its network and services. Today, the new brand shines on an international stage.
Have a look at Swissterminal's image clip!