When it comes to logistics, "entertaining" and "emotional" aren't usually the first words that come to mind. But when Eurogate Intermodal (EGIM) brought us on board to manage all of their social media content, we set out to change that. Our challenge was to create a social media presence that showcased the breadth of EGIM's services, while at the same time bringing its warm personality and customer dedication to the forefront.
To help EGIM better connect with clients, partners and potential customers, our social media strategy needed to bring together multiple storylines: customer-focus, future-orientated transport and strong market presence. All in posts that were 280 characters or less.
A social media strategy with face value
In speaking to EGIM about their unique offering, we heard story after story on the value of their people. Thus, our focus became transporting this human focus into the digital world.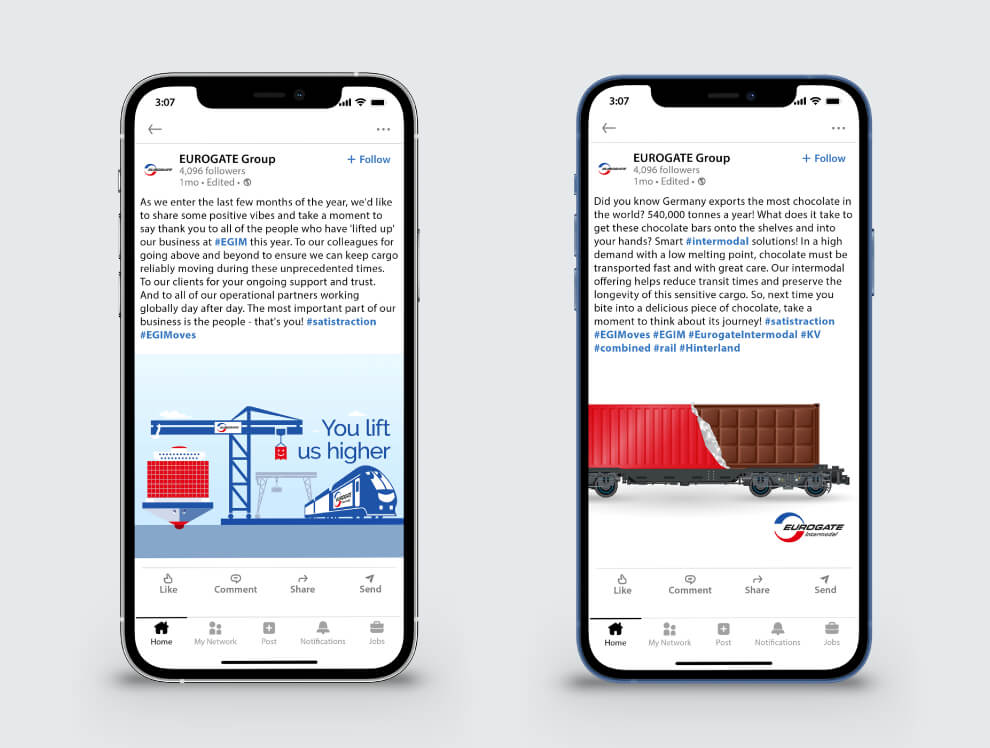 We collaborated on shooting new photo material with the people of EGIM in the spotlight. We identified stories about the company's dedication to sustainable transport and wrote captions that illustrated its focus on future generations. What's more: We even developed a social media illustration style to give EGIM's locomotive a face and personality of its own.
More than 50 posts later, our social media strategy is being very positively received. The content we've shared has been impactful. Bold. Human. Entertaining. Emotional. Everything EGIM needs to make a bang and shed a whole new light on transport logistics.